7th Annual Women of Courage Panel in Honor of Rosa ParksThursday, February 6, 20206:30 - 8:00 p.m.
Lisser Theatre on Mills College campus

Girls in Government, Leadership, and Service (GGLS) hosts this annual event, honoring women in the wider community. GGLS is a group of 6th, 7th, and 8th grade girls who voluntarily meet one day a week. Not only do the girls prepare for this event, but, in addition, over the past few years, they have studied the gender disparity of wages in the U.S. and what they can do about it; the minimum wage and how almost two-thirds of all minimum wage workers are women, along with the resulting effects on their families and communities. They have also visited local government officials, including the Oakland Board of Supervisors and District Attorney Nancy O'Malley. GGLS have also joined with the Alameda County Food Bank volunteers and advocates against hunger to lobby government officials in Sacramento after learning how advocacy can effectuate legislative change.
This year's guest panel:
Noni Allwood: an executive, entrepreneur and innovator. Noni Allwood & Associates collaborates with global companies in crafting innovative and talent strategies focused on the retention and advancement of diverse talent as a powerful lever for business success.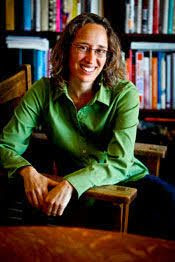 Julie Dorf:
 a leader in the global LGBTI rights movement for over 25 years, co-founder of the Council for Global Equality and founder of the International Gay & Lesbian Human Rights Commission.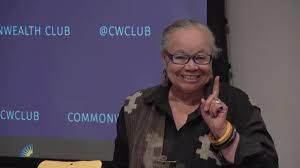 Daphne Muse: a writer, social commentator, educator, and poet. Daphne recently gave readings at U.C. Berkeley, the Commonwealth Club, University of Baltimore and to archivists at the Library of Congress from her almost 4,000 letter collection, "The Daphne Muse Letter Collection: Correspondence Documenting Black History and Culture Across the Diaspora 1898 to 2019."

Anna Rabkin: Author and former Berkeley City Auditor, an elected office she held for 15 years, helping to launch both a citywide recycling program and the Berkeley Dispute Resolution Service, a community mediation program. Anna Rabkin is a Holocaust survivor, chronicling her story in From Krakow to Berkeley: Coming out of Hiding.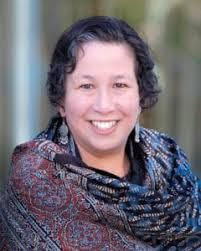 Josie Ramos: is a founding member of Rise Up, which began in 2009, invests in local solutions, strengthening leadership, and building movements, and activates women and girls to transform their lives, families and communities for a more just and equitable world, benefitting 115 million girls, youth, and women across the world.